With the User Social Link feature provided by the Yummy Bites Pro plugin, you can personalize a user account with their social media profiles. The added social links will be displayed on the Author box in the Single Post page.
How to add User Social Links for a User Profile? #
To add Social Links for a User profile, you can follow the steps below:
Navigate to Admin Dashboard > Users > All Users.
Click to edit the User profile for which you want to add the social links.
Scroll to the User Social Link section.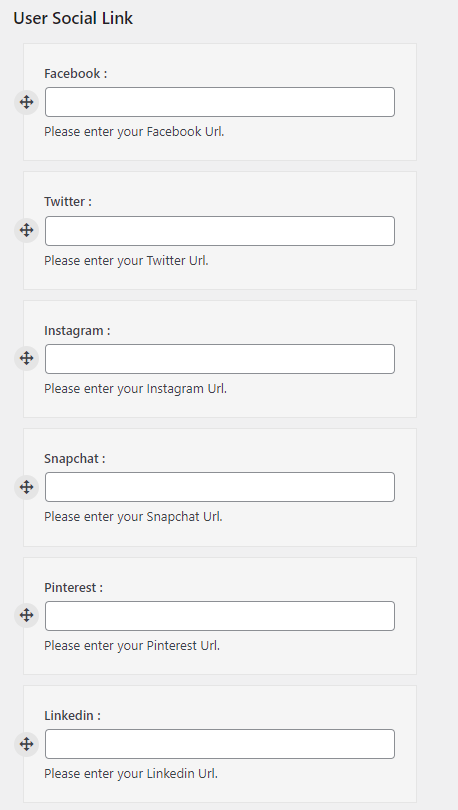 Enter the social media URL inside the URL field.
Once you are done, click on the Update Profile button to save the changes made.
Frontend View of User Social Links #